Solution for intelligent drainage control system
Product Detail
Product Tags
Remote start, stop and online monitoring of groundwater pumps in the ground control center to realize unattended pump room. Design pumps to automatically work in turn, so that the utilization rate of each pump and its pipeline is evenly distributed. When a pump or its own valve fails, the system automatically sends out sound and light alarms, and dynamically flashes on the computer to record the accident.
Set up a PLC control station in the underground central substation which is responsible for the control and management of drainage pumps. Detect pump current, water level, the pressure and flow of water supply pipelines, etc. The PLC automation control system is connected with the main control (dispatching) system through redundant Ethernet ring network. Realize the modern production management mode of the remote centralized control room.
Data monitoring
In real time monitor the water level of water tank, water supply pressure, water supply flow, motor temperature, vibration and other data.
Control function
Flexible and diverse control methods meet the different needs of normal production, commissioning and maintenance, and realize centralized monitoring in the ground command center.
Optimization Strategy
Automatic job rotation:
To prevent some water pumps and their electrical equipment from being worn out too fast, damp or other failures due to long-term operation, when emergent start is required but pumps cannot be operated which affects normal work, taking equipment maintenance and system safety into consideration, design automatic pump rotation, and the system automatically records the running time of pumps, and determine the number of pumps to be turned on by comparing the recorded data.
Avoidance peak and fulling valley control:
The system can determine the time of turning on and off pumps according to the power grid load and the time period of the power supply price in the flat, valley and peak period stipulated by the power supply department. Try to work in the "flat period" and "valley period", and try to avoid e working in "peak period".
Pump rotation system to improve system reliability;
"Avoidance peak and fulling valley" mode to reduce power consumption;
High-precision water level prediction ensures smooth and stable production;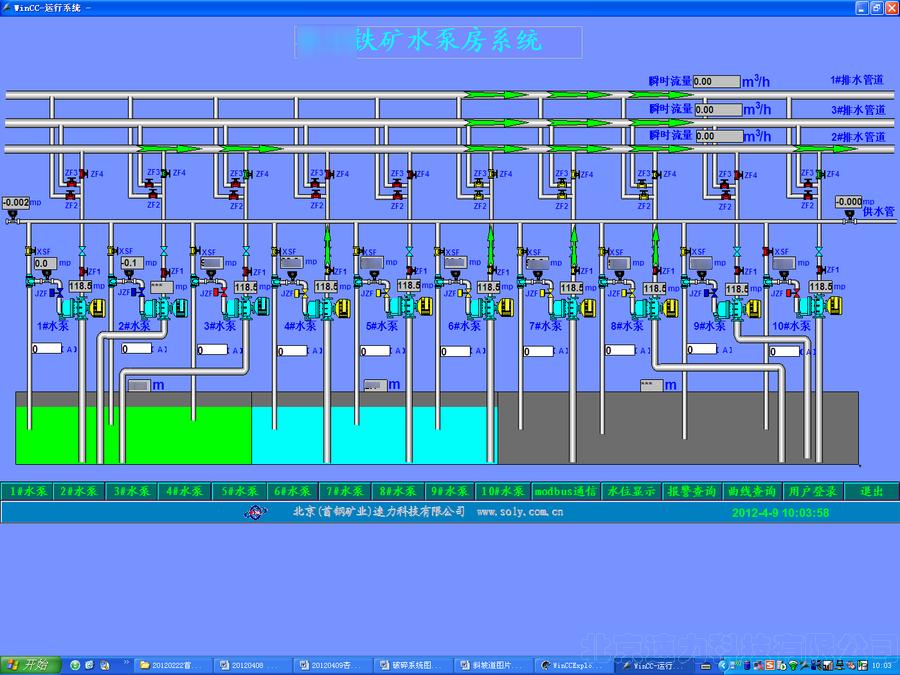 ---
Previous:
Intelligent Grinding Control System
---
Write your message here and send it to us